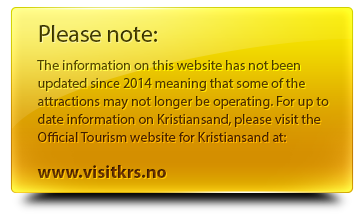 The weather in Kristiansand is quite unpredictable. What is true is that each season is very different. When I first arrived in Kristiansand in 2002, the summer was very long and hot. The weather was great from May to September, but in the past few years, the summers have been very disappointing. I dont think this problem is only for Kristiansand, the rest if Europe had pretty much the same.

The winters were long and cold with snow from November to April, but this year (2011) the winter has been very mild. Very little snow and plus temperatures are a welcome change to the past few years.

I often get asked which is the best time to visit Kristiansand and I say that it depends on what you are after. If you are after the warm weather, then August is a good month usually with consistant sunny days. If you are coming for the snow, then March is best because the snow is usually good and the temperatures arent so cold. There is nothing better than skiing in Kristiansand or at Hivden when there is lots of powder snow and you can ski in a jumper!

There is a website with up to the hour weather predictions for Kristiansand. Below there is a live forecast for Kristiansand and you can click on the weather map to get more info.

Please note that if you are driving to Kristiansand in the winter, winter tyres are compulsory. So, please remember this for 1. The police will fine you 2. It is very dangerous.