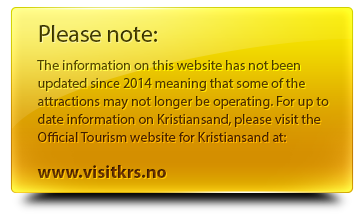 There are many cafes in Kristiansand and socialising in one is a very popular past time for the locals. Coffee is surprisingly popular so expect to get a good cup of coffee should you go to a cafe. A cup of coffee at a cafe will set you back about 25 kroner.
Frk Larsen Cafe Kristiansand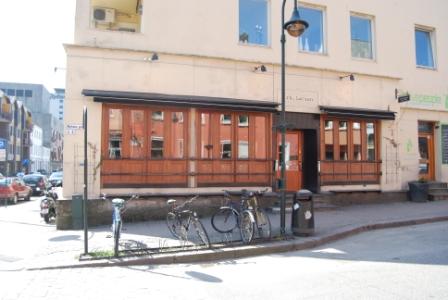 Frk Larsen is a nice cosy cafe in the centre of Kristiansand. They have leather lounges, 2 bars and an eating area. It is one of the most popular cafes in town and it is very successful.
Markens gate 5
4610 Kristiansand
(+47) 38 07 14 13
Herlig land Cafe Kristiansand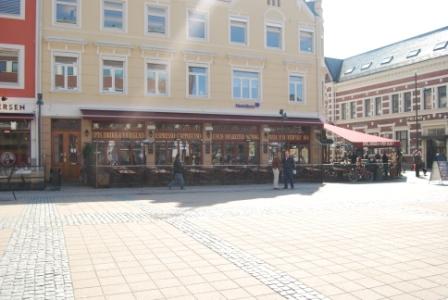 Herlig Land is another popular cafe located next to the main shopping strip.
Markens gate 16,4611 Kristiansand S
38 09 06 22
Other cafes in Kristiansand include...
Drømmeplassen
Skippergata 26
4611 Kristiansand
38 04 71 00
Midnight Café‎
Vestre Strandgate 32, 4612 Kristiansand
38 02 02 35‎

International Internet Cafe Mahmund
Vestre Strandgate 24, 4611 Kristiansand
38 02 23 55‎

Café Opus‎
Barstølveien 31, 4636 Kristiansand
38 07 16 90‎

Café Bar avd Agder‎
Kongsgård Alle 59, 4632 Kristiansand‎
922 65 446‎

Cafe Dot Com Amtul Mohsin Rai‎
Dronningens gate 56, 4610 Kristiansand
38 09 04 60‎

Café Rust‎
Markens gate 35, 4612 Kristiansand
38 09 69 40‎
‎
Elvebredden Cafe og Catering AS‎
Kjøita 25, 4630 Kristiansand‎
913 74 360‎
We would like to state that the information on this page and indeed the website is all free. We have not accepted any money for the information on the different businesses on the site. It is simply our opinion on what we like and what we think is interesting