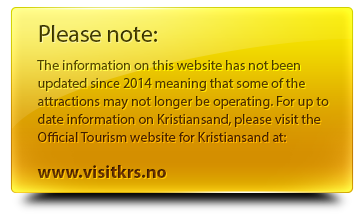 Students from other EU countries are allowed to study in Norway. When you are admitted to a university or a college in Kristiansand, as a student, you are automatically qualified for a residence permit fo the duration of the studies and or training programme. The residency permit is granted for 1 year at a time. In order to receive this, the student must prove that he/she has adequate finances to cover this and to live in Norway.
You can learn Norwegian at a couple of schools in Kristiansand.
Kongsgard Norwegian Language Courses
Kindergartens in Kristiansand
There are both provate and public kindergartens in Norway but more often than not, there is a shortage pf spaces available in the kindergartens (barnehage) in Kristiansand. You have to register your child early! Children under 6 are allowed to go to a kindergarten. You can get more information from the Administration of Kindergarden in Kristiansand as per the details below
Administration of Kindergarden in Kristiansand
Tel: + 47 38 07 52 45
Opening hours Mon-Fri: 0800-1530
post.barnehage@kristiansand.kommune.no
Public Schools in Kristiansand
Children start primary school when they are 6 and finish when they are 10 years of age. All foreign children have the right to attend school. It is a good idea to contact the school before you come to Kristiansand to make sure there is space for your child. You can contact the Kristiansand Kommune www.kristiansand.kommune.no for more information.
Private Schools
Most private schools in Norway are based on religious beliefs or alternative education methods. Only 2% of all students go to private schools.
List of Schools in Kristiansand
Kristiansand International School
Kristiansand language courses for children and adults:
Tel: + 47 38 10 78 00
post.kongsgard.skolesenter@kristiansand.kommune.no
(We will be updating this list soon)