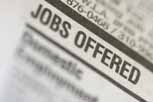 *Please note, we cannot assist you with getting a job in Kristiansand Norway. This page has been set up to help you find the work yourself. Good luck!*
Before you apply for a job in Kristiansand, you should find out if you are legally allowed to work in Norway. We have information on work permits. When you work for a Norwegian employer, you are required to pay tax in Norway. You need to take your employment contract and passport to the tax office in Kristiansand. You then apply for a tax deduction card called a 'skattekort'. when you get issued with a personal ID number (or D number as they call it in Norway) you will be then issued with a skattekort. You can find more information here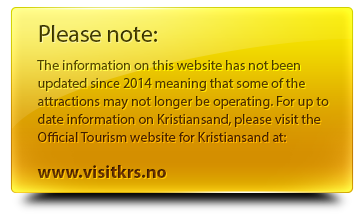 If you intent to work in Norway for longer than 3 months, you will need to apply for a residence permit. You can visit the Kristiansand Police Station immigration office to apply for this.
If you want to open a bank account here, you will need a D number as previously discussed as well as other identification. There are a number of different banks in Kristiansand that can assist you with this. There is Nordea, www.spareskillingsbanken.no, DNB and a few others.
You are entitled to an employment contract even if you position is temporary. You can go to www.arbeidstilsynet.no to see an example of a contract.
Employment usually starts with a probationary period (as is the case with most western countries) and normal working hours are 40 hours per week. You are entitled to 21 days holiday each year.
By April each year you are you are required to submit a tax return.
Summer Jobs in Kristiansand
During the summer season it is possible to get jobs that do not require you to speak Norwegian. There is fruit picking, farm work and occasionally work in the Kristiansand hospitality industry - bar work, chef etc.
Check the Visa page to see if you qualify for a working holiday Visa.
Other than that, it can be difficult to find a job in Kristiansand if you do not speak Norwegian (although there are exceptions as per below). There are a number of employment agencies in the city - but rarely do they accommodate English speakers or other languages.
Tradesman jobs in Kristiansand
The building industry had a lot of foreign workers until the downturn in the economy. Most of these were carpenters and painters. However there are still a number of jobs out there for electricians and plumbers. There is a company in Kristiansand called Danske which hires tradesman from Denmark to work in Norway. Their contact number is +47 950 6119
Jobs in Oil companies
Norway is an oil rich country so there are jobs for the big Oil companies such as Statoil Hydro. They are always looking for engineers etc and sometimes do not require that you know Norwegian (but they will put you on Norwegian language courses anyway)
www.statoilhydro.com -That is a useful link to their job site.
Another is National Oilwell and their available jobs are here - www.nov-norway.no
Jobs at the Kristiansand Zoo (Dyreparken)
The kristiansand Zoo is always looking for workers. You can find information on their website here - www.dyreparken.no There you will see the link to summer jobs and full time jobs.
Other ways to find jobs in Kristiansand
The most popular job website in Norway is FINN.no Everyone in the country knows about it and everyone uses it. This is the link to the jobs in Kristiansand page - www.finn.no
There is also the Norwegian Social Security Office website www.nav.no This site also had useful information on there in English for those wishing to find a job in Norway.
A popular thing to do in the summer months is for people to put notices up in supermarkets for house painting, cleaning etc. It doesn't cost anything to do, and usually works.
Employment Agencies in Kristiansand
As far as employment agencies in Kristiansand, here are the largest ones (they all put their jobs on FINN anyway) -
Kristiansand Bemanningsbyraaet Employment Agency - www.bemanningsbyraaet.no
Kristiansand Manpower Employment Agency - www.manpower.no
Kristiansand Personalhuset Employment Agency - www.personalhuset.no
Kristiansand Kelly Services Employment Agency - www.kellyservices.no
Good luck!