The picture below is of the Varoddbrua bridge on the E18 over Topdal Bay in Kristiansand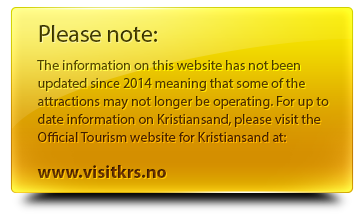 Kristiansand roads are clearly marked with speed limits and other signs similar to what you would expect to find in any other western country. Traffic is on the right hand side so be careful if travelling here from the UK or Australia where it is the opposite.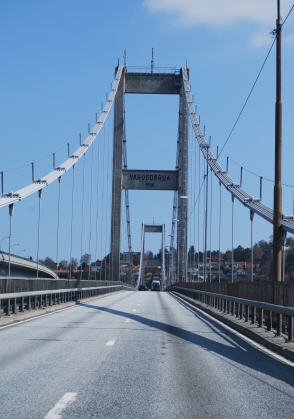 Unfortunately the road system is not the best and there aren't really any major highways in the country. So a drive from Kristiansand to Oslo will take you about 4.5 hours. That is a long time for a relatively short distance. The reason is that you will drive through small towns and villages on the way with speed limits of 50kmh at times. But is is a pleasant drive where you can take in some nice scenery.
There are many places in Norway wherre you will need to pay a fee (toll) to drive on the roads. These are called toll roads.
With "Visitors Payment" you can drive through all Norwegian toll roads in the AutoPASS-lanes and pay automatically in "Automatic Toll Stations" where there is no option for manual payment on the road itself. You do not need an AutoPASS tag.
You register an account and pay NOK 300,- for vehicles below 3 500 kg and NOK 1 000,- for heavy vehicles. You can pay by VISA or MasterCard.
All passages are debited your account. When the balance of your account is NOK 0,- another NOK 300,-/1000,- is charged to your credit card.
Three months after your "Visitors Payment" has expired, the balance of your account will be credited your credit card.
You specify the period of agreement yourself. Maximum duration is three months. If you are to stay in Norway for longer than this, we recommend that you get an AutoPASS Contract.
Please note that you can pay for passages made 14 days prior to registering your credit card.
"Visitors Payment" is operated by Oslofjordtunnelen AS on behalf of the Norwegian Public Roads Administration and all Norwegian toll road companies. Oslofjordtunnelen AS will appear on your credit card bill.
You can find more information about this on www.autopass.no or you can visit one of their offices. They have an office next to the toll on the E18 as it comes into Kristiansand (from Oslo)

Traffic regulations can be found on the Norwegian Traffic Authority website. Click on the image below to go to this page

As far as licensing laws go, you can drive on a US, UK or Australian licence for 1 year whilst in Norway and if you are here for a short time, you can use this licence. But to get up to date information on regulations, go to the Norwegian Traffic Authority website (which also has information specifically on licencing - Click here to see the page.
Kristiansand Car Hire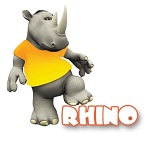 Rhino Car Hire Kristiansand
+44 0845 508 9845
www.rhinocarhire.com
There is car hire available in Kristiansand from Rhino, Avis and Hertz at Kjevik International Airport. There are actually many other car rental places in Kristiansand and a full list is here (the telephone directory website.)

Hertz Car Rental Kristiansand
+47 38 02 22 88
www.hertz.no

Avis Car Rental Kristiansand
+47 974 74 000
www.avis.no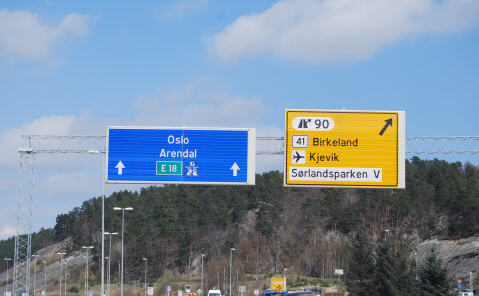 We have 5 different options to choose from in relation to travelling in Kristiansand.
Choose from the options below.