The major Norwegian train service travelling from Kristiansand Train Station is NSB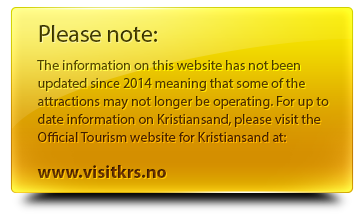 From Kristiansand Train Station, you can travel to most major Norwegian cities. To get to Oslo from Kristiansand takes about 4 hours. Below is a video of the train station and how to get to the city centre from the station.
Train Routes from Kristiansand include: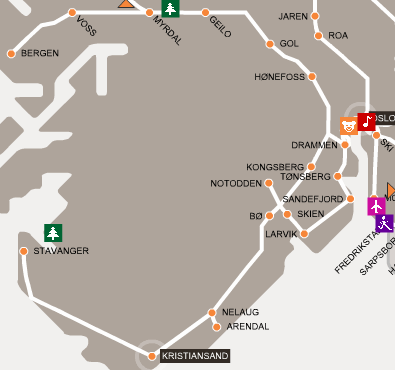 Train from Kristiansand to Stavanger
Train from Kristiansand to Oslo goes in 2 slightly different routes which stop at - Nelaug, Bø, Kongsberg, Skien, Larvik, Sandefjord, Tønsberg, Drammen, Oslo Sentrum. You can check the NSB train website above to see their train destination map in English.
Train from Kristiansand to Bergen, train from Kristiansand to Trondheim, train from Kristiansand to Bodø.
Here is a question on Kristiansand trains by a visitor to the website -
Hi Marina,

Thanks for your email.
There are 2 ways to get to Sandefjord from Kristiansand. You can go by bus or by train. The train is NSB and their website is on our Kristiansand Train page. On the NSB website, you can type in your destination 'Sandefjord' from Kristiansand.
Train times vary each day, so you will need to select your dates and times. It is very easy to use. There is also a link to the Sorlandets Express Bus website on our Kristiansand Bus page. Again, this is very easy to use.

Cheers,
Adam


> Subject: Please help
> To:
>
> Dear Adam
> Could you pl help. I am trying to arrange for my boss to visit some
> companies in Norway, one situated in Kristiansand and the other in
> Sandefjord. Do you have train schedules to and from these
> 2 towns, can a copy be extended to me pl. Is going by train the best
> option or you have better ideas to go about. Appreciate your help pl.
>
> Regards
> Marina
----------------------------------
We have 5 different options to choose from in relation to travelling in Kristiansand.
Choose from the options below.