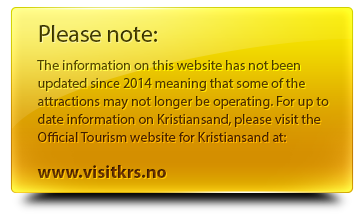 Supermarkets in Kristiansand
There are many different supermarkets in Kristiansand. Food prices are expensive (as far as Europe goes) but you can find good deals here and there. The author of this site always shops at Coop Obs in Sorlandsparken or little Coop Prix stores. They generally tend to tbe the cheapest for food and they always have great specials. Register for their specials on email so you can see what is coming up. www.coop.no
This is a list (but may miss a few) -
Rema1000 - they have a large store at Sorlandsparken and various places in Kristiansand

Meny - this store is quite expensive, but the hot food selection is great for a lunch time snack. (They also have a store at Sorlandsparken)

Prix and Coop - these are very good food stores. The prices are some of the cheapest. (as above)

Ultra - new store at Sorlandsparken next to Obs. Good selection of warm food.

Joker is a little chain of food stores that generally tend to be a bit more expensive.

ICA - has a great range of food, but tends to be a little more expensive.
Please use the links below to go to the appropriate page.