The Kristiansand Swimming Pool is now called Aquarama.
In March 2013 the Aquarama swimming pool opened in kristiansand. Aquarama is a complete resort with water park, sports pool, Diving pool, spa, fitness center, gymnasium and various programs in public health. It also includes a flowrider surfing pool where you can stand on a board and surf the jet streamed water.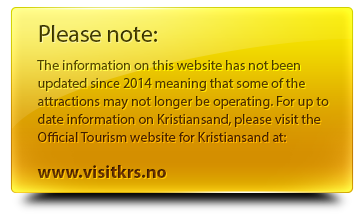 Aquarama will also include commercial premises, hotels and car park. The project will have a total area of approximately 41,000 sqm, a sports pool 50x25 meters, which is college sports arena for handball with approximately 1700 seats and a water park with a capacity for 1,000 guests simultaneously.

Aquarama, with its stunning location on Bystranda in London, is a resource facility for the region's residents and an attraction for tourists - a center for public health, adventure, sports and wellness.




There are also a few other pools around Kristiansand including a large pool at the Kristiansand Zoo. It is called Badeland. You can see more info on this one here or visit their website here http://www.aquarama.no/

Skottevik Feriesenter
Skottevik Feriesenter has a heated pool as well as a children's pool.
Weather permitting, the pool is open from May to August.

Skottevik
4770, Høvåg
Phone: +47 37 26 90 30
www.skottevik.no

Åros Feriesenter

Åros Feriesenter in Søgne has a heated pool which is salt water with a childrens pool. There is also a long sandy beach a playground for the kids and mini-golf!

Årosveien 9
4640, Søgne
Phone: +47 38 16 64 11
www.aaros.no
.