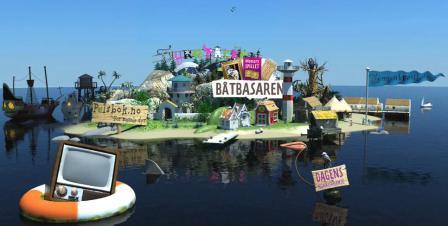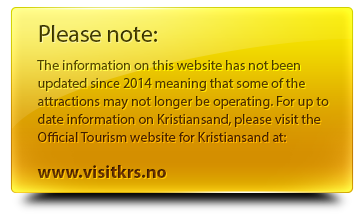 The Kristiansand Zoo (Kristiansand Dyrepark) is a Zoo and amusement park located 11 km east of Kristiansand, Norway by the E18 highway. It is Norway's most frequently visited attraction, covering an area of 150 acres.
The Zoo has five separate parks - a water park, an entertainment park, a theme park, a forest park, and of course the zoo. It is great to see that all of the animals have wide open spaces and not small cages however, visitors can still get up close to observe some of the animals.

The park is open from 10:00 am to 7:00 pm in the high season. Off peak season, the park is open until 3:00/5:00 pm.



Animals at the Zoo include wolves, lynxes, wolverines, tigers, lions, chimpanzees, zebras, red panda (which is threatened by extinction) and orangutangs. The sea lions are fed every day at 11.00 and 14.30. The carnivores are fed every day at 13.00

Other attractions at the Kristiansand Zoo include Cardamom Town (Kardemomme by). This looks like the town in the book by Thorbjørn Egner, and Captain Sabertooth and Kjuttaviga (Luna Bay), which is taken from a theatre act by the singer and actor Terje Formoe.
The zoo has accommodation in some of the buildings in the Kardemomme (storybook town), in a cabin or the Rica Dyreparken Hotel which is just by the entrance to the Dyreparken.

Bring your bathers in the summer months as there is a big water slide and other rides for the kids. One of them also takes pictures of everyone coming down the slide which you can purchase later.
Kristiansand Dyrepark AS, 4609 Kardemomme By,
Phone +47 38049700, Fax +47 38043367