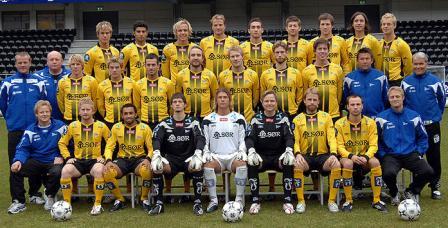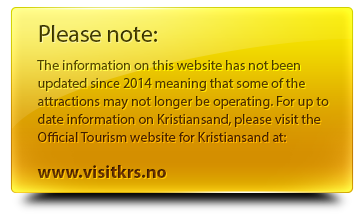 Kristiansand has its own football club called IK Start.
(See at the bottom of the page for tickets for Start Football Club home games)

The club has been around since 1905 and has a big following. They wear yellow jerseys, black shorts and yellow socks at home, blue jerseys, white shorts and blue socks away.
They have a large new stadium at Sør Arena (Southern Arena) which was opened in 2007. They used to play their games at the Kristiansand Stadium.

Start were Norwegian champions in 1978 and 1980 and they participated in the European Cup in 1979 and 1981, as well as being qualified for the UEFA-cup 2006/2007.

The years since 1995 have been turbulent, but recent investments have given greater expectations for the future. In 2004 they won the Norwegian First Division and were promoted to the Norwegian Premier League.


In 2005 they reached a second place, following Vålerenga, after a strong comeback season in the Norwegian Premier League. For this, Start earned a place in the UEFA-cup 2006.


In 2006, after beating Skála Ítróttarfelag of the Faroe Islands in the 1st qualifying round of the UEFA Cup, and Drogheda United of Ireland in the 2nd qualifying round (after penalties), they reached the 1st round of the UEFA Cup, where they were knocked out by AFC Ajax of the Netherlands.

2007 was a bad year for Start with problems working as a team and management issues. It lead to a disappointing 13th place, leading to Start's relegation to Adeccoligaen.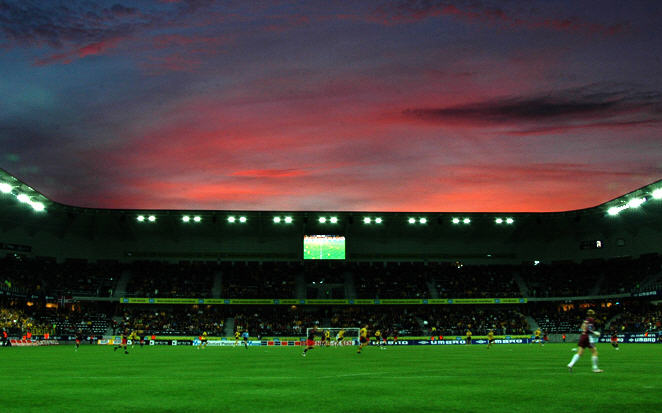 photo from Start website

The Start Football Clubs website is - www.ikstart.no

Tickets can be purchased here https://billetter.ikstart.no/

If you have problems getting tickets, you can contact the Start Football Club
Fan Club - post@menigheden.no Telefon: +47 94 80 72 82

Sør Arena (Kristiansand Southern Arena):

Capacity seating: approximately 14,000
Visiting Address: Stadium Road 21, 4632 Kristiansand