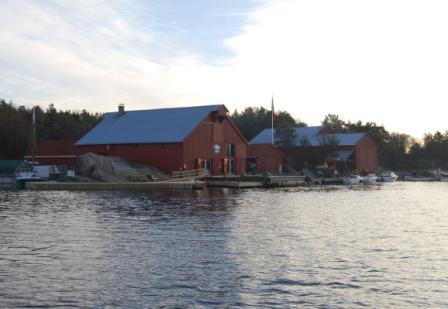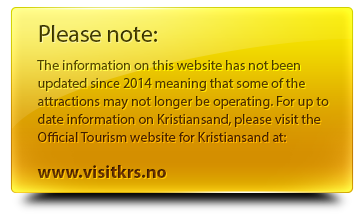 This is a little group of islands in Kristiansand. It is a 15 minute boat trip from the city centre, or 5 minutes from Vågsbryggd. it is a nice day out to see some old restored buildings, wild goats and enjoy a peaceful day. Out of the summer season, you can contact the islands to see if the little stores on the islands are open. Every so often they have a family day where you can buy freshly cooked pancakes, Norwegian hot dogs and the Norwegian favourite waffles!

The Bragdøya estate covers some 230 acres and includes the smaller islands Timlingene, Svensholmen, Blomsterøya (Island of flowers), Langøya, Ragnhildsholmen and Hestehaue (Horsehead). The whole island is a public recreation area, lying in Byfjorden right outside Kristiansand.

In 1768 the city registrar Henrik Arnold Thaulow bought Bragdøya. He built the present Thaulow's House around 1770 on the site of a one Storey under a Stone Roof. His purchase of Bragdøya was, in accordance with the ideas and fashions of the time; the Age of Enlightenment combining a belief in progress with a Romantic enthushiasm for Nature. Bragdøya was Kristiansand's first summerhouse, a retreat from the bustle of town life for the Thaulow family and their distinguested guests.

Today numerous voluntary bodies are engaged in the upkeep of Bragdøya. The voluntary body Bragdøya kystlag have the permanent activity at the island. Bragdøya kystlag is in addition responsible for the upkeep of Grønningen lighthouse. Bragdøya organizes maritime ecotourism, and will help you hire traditional rowing boats or sailing boarts or arrange for you to stay overnight in lighthouses or other accomodation – basic but exotic!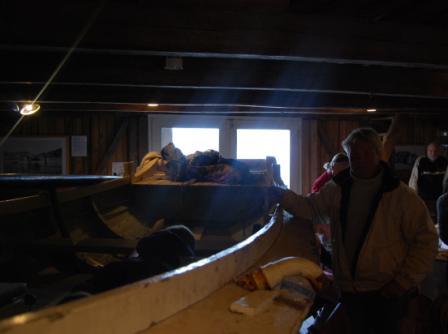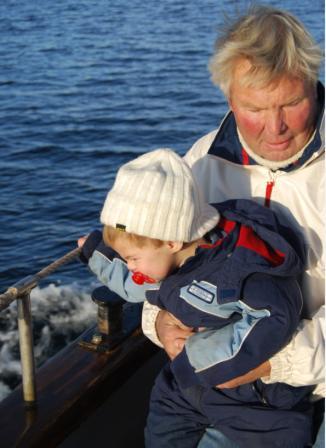 The boat to Bragdøya leaves from Auglandsbukta. Take the bus M1 or M2 in direction west. The trip takes about 10 minutes from town centre.

For more information, please contact Bragdøya kystlag.

Phone +47 380 855 66
Email: saltebua@bragdoya.no
Website: www.bragdoya.no