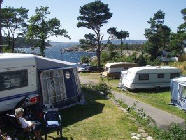 The most popular camping ground is at Hamresanden where they also have apartments to rent. And the website for this in English is http://hamresanden.no/english/index.htm

Basically it is legal to camp just about anywhere in Norway but you are only allowed to stay a maximum of 2 nights in any one spot (if you are staying in a place that is not a designated camping ground with shower facilities etc).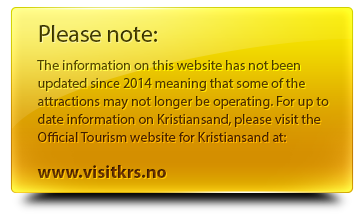 Many people simply stop at carparks along the roads in their campervans and stop for the night. This is a very popular thing to do with the German tourists.

This is the full list of camping sites in Kristiansand Norway;
* Bondegårdsparken
Phone: +47 380 403 14
Address: Rekkevolden Gård, Randesund www.bondegardsparken.no/
* Dvergsnestangen Senter
Phone: +47 380 419 80
Address: Dvergsnesv 571, Randesund www.dvergsnestangen.no/web_en/camping_.html
* Haraldvigen
Phone: +47 381 030 80
Address: Indre Kalvøy, Randøyane www.haraldvigen.no/
* Hamresanden Camping and Apartments
Phone: +47 380 587 87
Address: Hamresandveien 1, www.hamresanden.no/english/index.htm
* Roligheden Camping & Apartments
Phone: +47 380 967 22
Address: Framnesveien, Kristiansand www.roligheden.no
Rental Accommodation in Kristiansand

Kristiansand Hotels

Kristiansand Backpackers and Hostels

Kristiansand Camping

Kristiansand Rental Accommodation