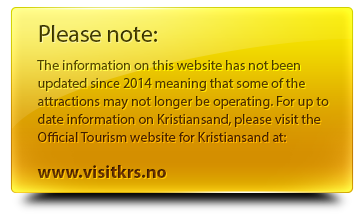 As Kristiansand is a relatively small town, there aren't too many hostels or backpackers.

Kristiansand Hostels





(December 2011) There was a hostel in Kristiansand, but we have heard that it has closed down.
We will update this page with any further info when it comes to hand,

Kristiansand Backpackers

The only backpackers in Kristiansand is located basically near the centre of town

v/Arild Nilssen
Frobusdalen 2
4613 Kristiansand
Telefon: (+47) 91 12 99 06
Web: www.gjestehus.no
E-post: imsan@start.no

Rental Accommodation in Kristiansand

Kristiansand Hotels

Kristiansand Backpackers and Hostels

Kristiansand Camping

Kristiansand Rental Accommodation

There is also 2 relatively cheap hotels in Kristiansand. See the hotels page.