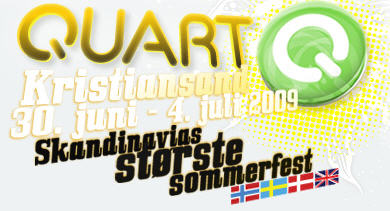 2010 - The Quart festival is no longer. They went bankrupt and didnt pay the people that helped them make it possible in 2009. They even gave me the run around when I tried to help them with their website. Karma I say. They are now running Odderøya Live which is a music concert at the end of May. This year they have Bryan Adams playing.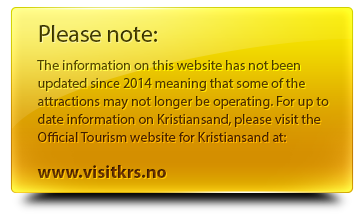 3 July 2009
Well Slash and Friends proved to be a huge success. The great weather and energy from the musicians thrilled the crowd. They played Guns and Roses tracks and rocked the festival!

The weather has continued to be great all week so if you dont have a ticket yet, make sure you get down there!

30th April 2009
The Quart Music Festival in Kristiansand is going to be far different from anything previous. They are building a Quart Marina - where you can drive your boat to and have drinks on a bar in the middle of this marina. They are also having Quart Beach - for music on teh beach as well as other great ideas. It will certainly be an experience and our guess is that this years festival will be the best ever. Quart still has not released all of the bands that will be playing at the music festival, so we are waiting for some big news.

So far Slash has some great names coming to play music, but maybe there will be more? Stay tuned!

29th March 2009
Ozzie Osbourne is also coming to the Quart Festival!!! Nice one.

18th March 2009

Here is an update list of some of the bands that have been signed for the music festival this year... am sure there will be lots more good ones to come...

Slash and Friends
Black Eyed Peas
Marilyn Manson
Placebo
Korn
Chris Cornell
Volbeat
Paperboys
Pony the Pirate
The Shitsez
Mp3 nrk
Rytmisk sommerskole

3rd March 2009

Well, there is a pretty good line up so far this year. We say so far because they have not finished signing bands for the Quart festival in 2009. So far they have - Marilyn Manson, Placebo, Slash (from Guns and Roses). There is also talk about Limp Bizkit and the Libertines - but nothing official as yet. We will keep you posted!


Monday 29th Sept 2008

The quart festival has now been bought by some private investors. This is great news for the people of Kristiansand. Previously it was controlled by private investors before being bought by the local Government - which is when the problems started. So now it is back in the hands of 'professionals'.

They have said that the budget has been increased by £5 million which will attract bigger and better bands. Expect to see some of the biggest bands in the world at the next festival. Imagine if AC/DC played!!!!

The theme will also change to a more of a city festival rather than just a music festival. So we expect that other sights and attractions around Kristiansand will be utilised.

Word is that they need to sell between 150,000 and 200,000 tickets. We would not be surprised if this was easily achieved as all of Kristiansand wants to help revive the legendary festival!!!

-----------------

Kristiansand's Largest Music festival with TOP live bands from all over the world.

Kristiansand is buzzing when this music festival is on. It starts in the beginning of July which is always an uncertain time weather wise. Some years the weather is perfect and others raining most of the time. Many people have said that it should be on in August as the weather is usually very warm.

They have open bars on the beach, music every night of the week on the beach BUT it is very difficult to get into the bars at night as they are very crowded. Most of them sell tickets as an entrance fee.

One of the people behind this website went and saw Coldplay at Quart in 2003 and it was the best concert he has ever been to.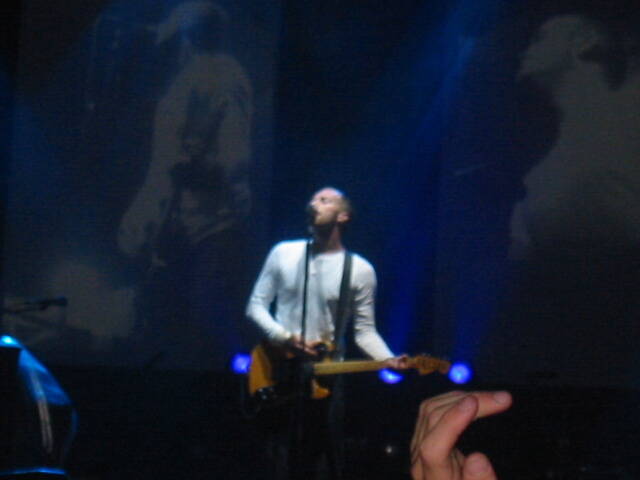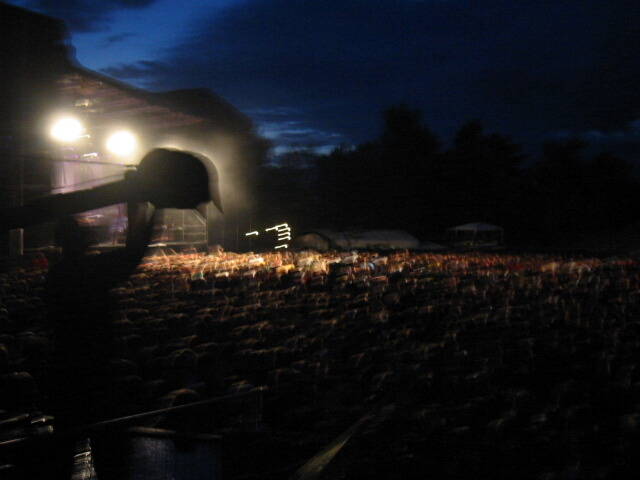 They have about 4 stages where different bands play. Some of the smaller stages usually have the heavy metal bands and of course the large stages has all the lead bands.
You are allowed to buy alcohol (beer) at the event at various bars scattered around. Expect to pay about 60 kroner for a beer (if not more)
Some of the bands that have played at Quart over the years include -
Elvis Costello, Blur, The Black Crowes, Weezer, Nick Cave and the Bad Seeds, Pulp, Underworld, Massive Attack, Rage Against the Machine, Daft Punk, Beastie Boys, Portishead, Björk, Iggy Pop, Fatboy Slim, Garbage, Marilyn Manson, Blur, Massive Attack, The Cardigans, Sonic Youth, Oasis, Moby, Nine Inch Nails, Counting Crows, Macy Gray, Manic Street Preachers, Deftones, Alanis Morissette, The Dandy Warhols, Motörhead, Coldplay, David Bowie, Travis, Rammstein, No Doubt, Kent, Muse, White Stripes, Alicia Keys, Black Eyed Peas, The Darkness, Morrissey, Pixies, Franz Ferdinand, The Hives, Slipknot, N.E.R.D., Green Day, Foo Fighters, Snoop Dogg, Depeche Mode, Tool, Kanye West, Pharrell, Arctic Monkeys, The Who, Scissor Sisters, 50 Cent.
It was cancelled this year (2008) because they didn't sell enough tickets. We are all hoping it will be on again next year.
As we receive more information on the Quart festival for 2009, we will post it here
www.quart.no