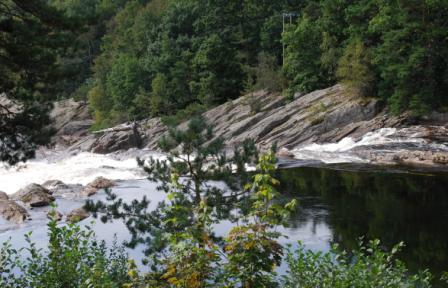 There is a beautiful waterfall in a little town called Boen (Tveit) in Kristiansand. There is a small bridge that crosses over the waterfall where you can stand and take pictures.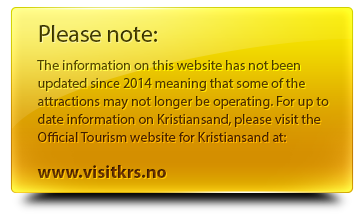 This place is very popular for people fishing for the famous Norwegian salmon.

Located next to the waterfall is the Boen Wood Factory. This factory was made in the 1800's and has been making floor boards and other wooden products since. The company exports its wood to different countries all over the world. The then owners of the factory built a massive beautiful farm next to the factory called Boen Gård. Many people stop and look at the property and it is very popular for wedding photos. It is private property, so you cannot drive into the farm, but some walk up the path to the property and take pictures.

The currents are strong at the waterfall but still people go down the waterfall and in the recent past, children have drowned doing this, so we suggest that you do not swim near the waterfall.

There are swimming areas further up the road in the river. On a hot sunny day, the water in the river is very clean and refreshing should you want to take a swim. (Watch out for the salmon though!)

Just up the road from the waterfall is a convenience store (food store) called Joker. Its location is also on the map. You can buy a fishing licence here should you wish to fish in the river.