Useful Info on Kristiansand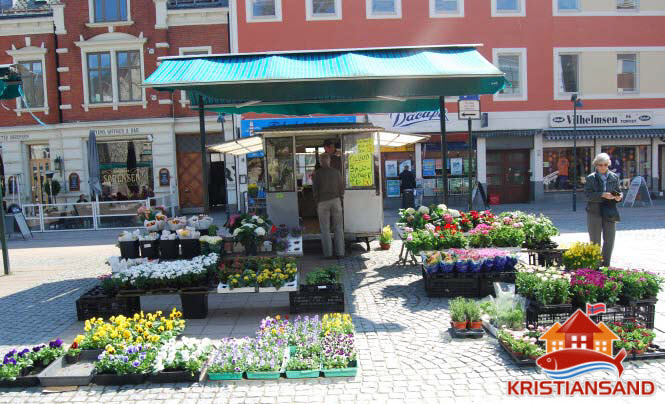 Please note that this is a website with free information about Kristiansand made by a visitor (now resident). If you need to get information from the official tourist office for brochures and other questions, please contact them. This website is only updated occasionally and sometimes the information can be out of date, so always best to go to the official site instead.
CHECK OUT THE NEW HUMANS OF KRISTIANSAND website dedicated to the people of Kristiansand.
Kristiansand is a beautiful city on the southern coast of Norway offering an abundance of activities and fantastic places to see. People are very friendly and they all speak English.
This website was launched by a visitor to Kristiansand who had no idea of where to find out useful information on the city of Kristiansand Norway. What are the most important things you need to know when visiting a new city? You need to know where to stay, so we have information about hotel in Kristiansand, Kristiansand backpackers and camping in Kristiansand.
Take a trip to Ravnedalen which is a great and beautiful place where you can relax in the sun, have a coffee at the cafe or see a concert! (It is also famous for its hamburgers) Click here for more info...
What does Kristiansand as a city have to offer? We have some amazing pictures of Kristiansand as well as useful activities, attractions and interesting things to do.

If you are visiting Kristiansand Norway on a holiday or intend to move to Kristiansand, we have lots of information for you to make life a little bit easier. This website provides you with Tourist Information on Kristiansand Norway. Maybe you will need to know if you have the right visa requirements to work in Kristiansand, where to find a job in Kristiansand, a place to rent and other useful information. We also have a list of schools in Kristiansand. Need to do some food shopping on a budget, then visit a local supermarket,
We also have handy information on sightseeing - shopping, sport in Kristiansand, football, attractions and things to do in Kristiansand Norway. These Kristiansand attractions range from salmon fishing, cross country skiing to sky diving.
The Kristiansand Music Festival (called the Odderøya Live) is replacing the Quart festival. The festival is in early August 2011 and Ozzy Osbourne is playing. There is also a music festival in Arendal called Hove which finished on July 1st. Both festivals attract bands from all over the world.
We also have information on cafes, restaurants and shops in Kristiansand as well as bars, pubs and nightclubs. Kristiansand also has a large cinema complex where you can see all of the latest movies (but the movies will be sub titles in Norwegian) There is a useful map with the locations of all of our suggested interests to make life a bit easier for you.
If you are interested in a great experience - try a helicopter tour over Kristiansand or to any destination you desire. Contact Adam for more information. Check out an inspirational website about the US Navy SEAL sniper Chris Kyle. Story about an American legend.
Our friends in Kristiansand have started their own brand of snowboard beanies. Check them out!
Friends of ours have recently opened a womens clothing store in town with some great fashion ideas. You can get more information here.
Latest News 2014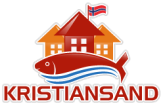 News: 9 January 2014, Alice Cooper is also coming to Kristiansand this summer as a special guest to Aerosmith!
15 November 2013: Aerosmith are coming to Kristiansand next summer (June 4th 2014) at
ODDERØYALIVE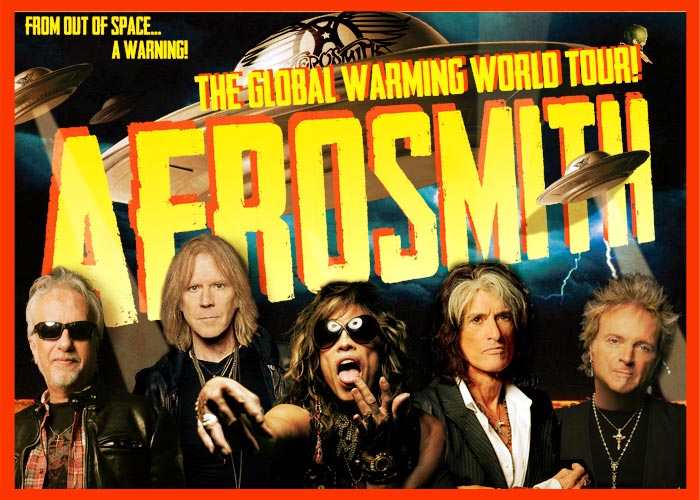 23 July 2013: The Palmesus music festival was a big success. The weather was perfect and the crowds were enormous. It took place in the middle of a fantastic summer. July has been amazing and the people of kristiansand really needed a good summer after a long and cold winter.
4 April 2013, Last month a new swimming pool centre opened in kristiansand called Aquarama. It is a massive complex that also includes a Flowrider surf pool.
26 March 2013: Amazing, That is the only word I can use to describe the weather in Kristiansand at the moment. There is lots of snow and beautiful sunny days making it perfect for kids to go the local Tveit Skisenter. It is open all easter holidays, so please come down and enjoy the slope. Go to Tveit Skisenter for more info.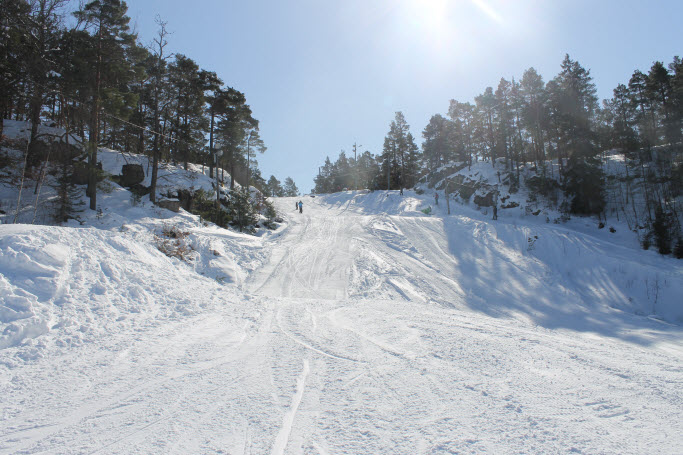 16 March 2013: Again we have some exciting news in Kristiansand. Another airline is going to start up! Wizz Air will be flying direct to Poland from Kristiansand Kjevik. Flights will commence from May and I know many people that have already booked tickets. They will be flying to Gdansk which is a lovely city in the north of Poland. Amazing restaurants, nice local people and great beaches just out of the city in Solpot. This means that there are even more direct destination from Kristiansand to Europe. Find more info here www.wizzair.com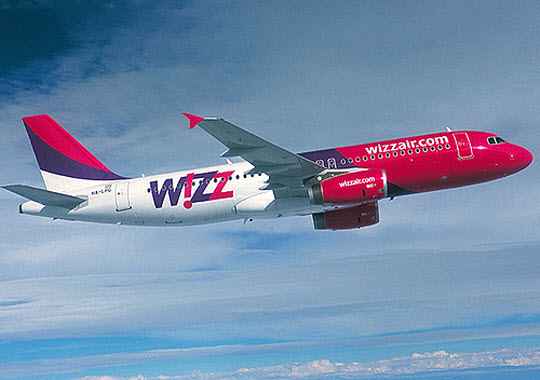 25th December 2012. Merry Christmas everyone! It has been a white Christmas here in Kristiansand with lots of snow.
21st December: The Tveit Skisenter is open!!!! Get your kids down there for some fun in Kristiansand! www.tveitskisenter.com is where you can find more information. I took a trip down there last Saturday with the kids and there was plenty of snow. There are not too many places in the world that have a skisenter just outside of the city for the locals to use, so make the most of it!
Christmas is just around the corner and there are many (like myself) that have not finished with Chrissie shopping! If you are thinking of going to Sørlandsparken, get there early or you will not be able to get out again! If you are looking for an easy gift, try buying a beanie (lue) for a family members. A local company called Taake has some great beanies www.taake.no at great prices from 99kr. Everyone needs a beanie for the cold Kristiansand winters!
30th October 2012. Our first drop of snow today. I have to say that is VERY EARLY. I thought last year was a bit of a record with the snow coming in November. Anyway, make sure you have your winter tyes on folks!
16th October. Some great news from the people of Kristiansand. There is a new airline starting from Kristiansand with direct flights to some great destinations. They are called FlyNon Stop and have new aircraft. This is great news because apart from going on charter flights, it is nearly impossible to go anywhere direct from Kjevik apart from Copenhagen and Amsterdam. Their first flight will take place in April 2013! We will post more info here soon! A little more info here on our Kristiansand blog

18th August, We folks it has been an up and down summer but thankfully the month of August has been warm and leaving us with a hint of an Indian Summer.
Due to the influx of requests for information on 'What to do in Kristiansand on a day trip' we have created a page with some tips. You can find the info here.
17th August: At the moment SAS Airlines have a special deal on cheap tickets. Check out their website for more info. They are selling 1 million seats at heavily discounted prices!!!
29th June 2012, The whole of Kristiansand is buzzing with Hove festival and the rest of the festivals here this month!
30th May 2012: We have a lot of questions from people asking about car rentals at the port in Kristiansand. Avis has an office near the port, so you can contact them on +47 38 06 31 12 to see if they have anything available.
30th May 2012: We are happy to say that the summer has definitely arrived here in Kristiansand. For the past 12 days it has been fantastic weather in the mid 20's!
18th May 2012, well the weather turned out to be pretty good for Norway Day this year. We celebrated it at Kjevik airport with about 1000 people. It really is a special day for the kids. I told one of my boys that he couldn't have another ice cream and an old woman came up to me and said that 'You are not allowed to say no today.' She was right!!! On the 17th of May, the kids can be spoilt. Here are some pictures from the Kjevik procession.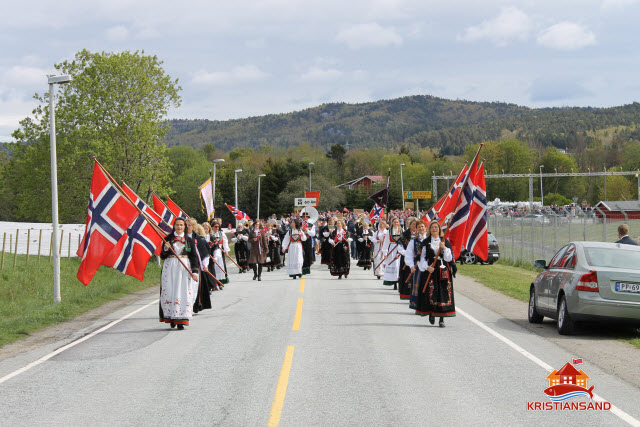 15 May 2012 - This week is a big week for Norwegians. The 17th of May is the Norwegian Constitution Day. The constitution declared Norway to be an independent nation. Read more here...
14 May 2012. The Kristiansand Airshow 2012 was a great success. What a fantastic day with over 50 aircraft and 10,000 people! Check out some of the pictures here.
25 April 2012, I have now heard that there will be skydiving from an old WW2 Dc-3 at 'The Kristiansand Air Show' on 12th May 2012, which would be fantastic to see. Can be up to 20 skydivers in that plane! Will post more when I hear more!
25 April 2012, I decided that the SAS Airlines logo needed to be on this website. Why? Because they are by far the best and most reliable airline in Scandinavia! I have also travelled on Norwegian and found the service to be second rate, so I would choose them over any other airline - everytime! Like most traditional airlines, SAS has been struggling financially, so every little bit helps! (I have not been paid to say this, I just think they should have the credit they deserve!!!)
23rd April 2012, We have just updated the website with information on Norwegian language courses here.
21 April 2012: A fairly cold start to the weekend. 5 degrees celcius today, but even so, not a bad day for a boat trip along the river in Kristiansand! There is a picture below from today! It is on of my sons trying to stay warm!
19th April 2012, We have a new logo for the Visit Kristiansand website!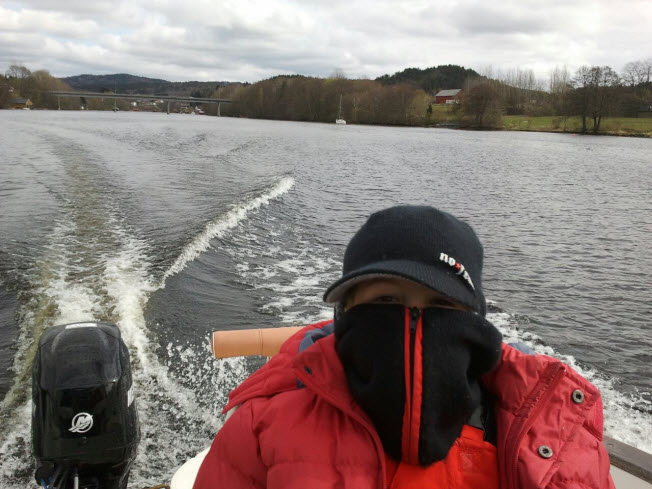 19th April 2012, unfortunately the trial has started for Anders Breivik (person responsible for the atrocities in Oslo last year). This trial will be a sad time for Norwegians. They are looking forward to moving on with their lives. You will see when you visit Norway that they are loving and caring people with the highest of morals. A proud and strong nation.
13th April 2012. Here is our new Kristiansand logo. We hope you like it! It was inspired by the Fiskebyrgga (fish market) in Kristiansand. If you need a new logo, call these guys.
Latest on the weather: After a warm patch of weather here in Kristiansand, it has definitely cooled down again. We had a few weeks of 15 and up, but now it is back to maximum temperatures of 8 degrees! No need for winter tyres now when driving in Kristiansand, but it can be icy in the mornings, so be careful. But when the sun is shining, it is a perfect opportunity to take some pictures of Kristiansand in the spring time. Below is a picture of a father and son fishing at Hamresanden. You can see our Spring pictures of Kristiansand here.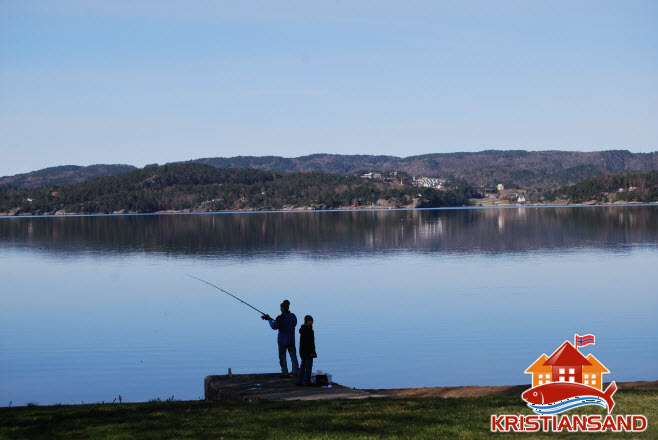 We have also taken many videos of Kristiansand in the Spring. You can see them here.
27th March 2012. Well after a trip to Australia expecting to come back to Kristiansand full of snow. I was pleasantly surprised. See the latest picture on the forum.
On the 12th of May 2012, the Norwegian Airforce is having an airshow at Kjevik. It is called the Bernt Balchen Airshow named after a famous Norwegian pilot of the same name. This is a great day for the whole family. They will be having hotdogs and lemonade for the kids with proceeds going to the local sports committee. Don't miss it and don't forget the camera!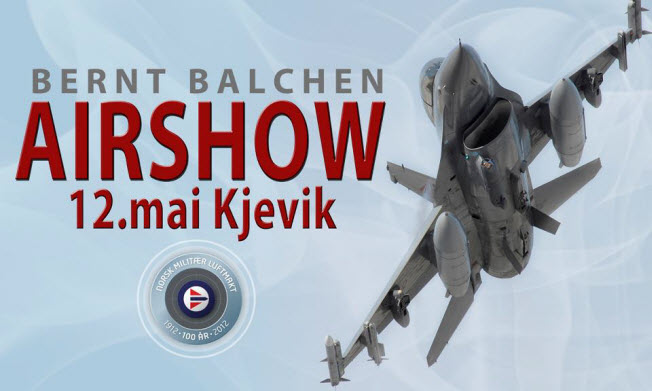 17/2/2012: We are now making logos for companies both in Norway and overseas. If you are interested in a new logo for your business, please let us know. It helps keep this free Kristiansand website going!
3rd February 2012 - an amazingly beautiful day in Kristiansand. Yes, it was bitterly cold, but with views like this, it is hard not to like this place...This is the Wideroe plane from Bergen landing at Kjevik across from Hamresanden.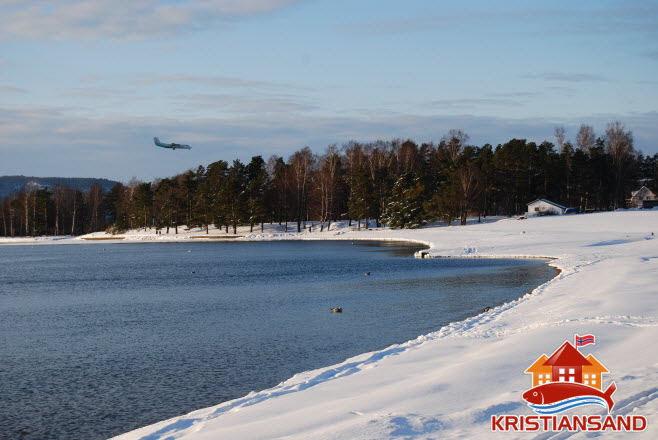 We had some visitors today. Check out their tracks in the snow...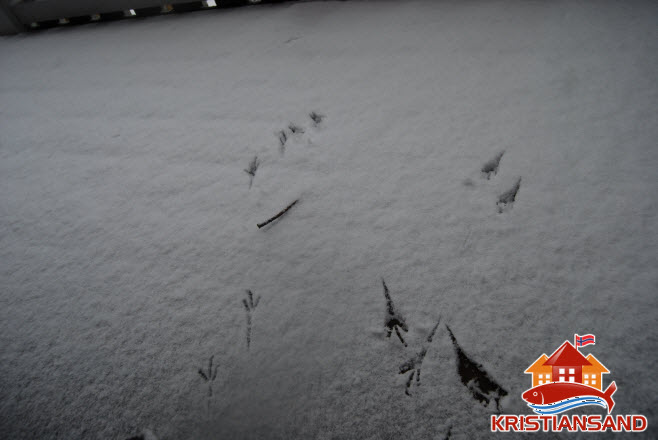 Kristiansand experienced the worst storm in a long time on Tuesday 3rd Jan 2012. There was chaos everywhere. Flights couldn't land at Kjevik (local airport), boats and cars were damaged. Hope there isnt anymore of those!
Just on that note, please know that the pictures on this home page are from the winter. Kristiansand is not like this all year round! We have lovely summers here. In fact, all of the seasons are enjoyable.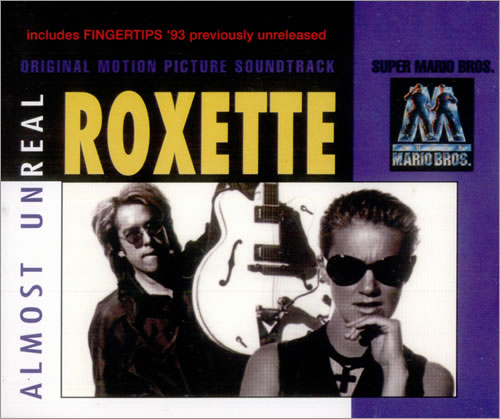 Roxette is coming to Kristiansand (I didnt even though they were still around!). Click here for info.
Here is the live weather forecast for Kristiansand.
We hope that you will find out everything you need to know about the city of Kristiansand Norway. Enjoy your stay!!!
A word from the founder of Kristiansand-Norway: read the book 'Into the Wild' It is not about Norway, but Alaska and an amazing adventure.
Some friends have opened a new strength conditioning gym in Phuket. Make sure you check them out if you go for a visit.
Our friends have just opened Wedding Gourmet Clique Catering Mallorca Spain
Another friend has a consultancy for deputyship and another friend an allergi behandling company. Taxi Victoria London.
All of the information we have on the site can be found below:
Attractions, Hotels, Backpackers, Hostels, Camping, Winter Pictures, Summer Pictures, Autumn Pictures, Restaurants, Bars, Cafes, Shopping, Visas, Jobs, Study, Universities, Schools, Music Festival, Sports, Snow Skiing, Gyms, Zoo, Airport, Emergency Services, Veterinarian, Cinema, Football, Fishing, Music Studio, Driving, Car Hire, Tourist Information, Rental Accommodation, Buses, Ferries, Flights, Trains, Hovden, City Train, Cathedral, german Bunkers, Beaches, Cross Country Skiing, Fortress, Helicopters, Hunting, Canon Museum, Paintball, Bowling, Skydiving, Swimming Pools, Waterfall, Fiskerbrygga, Air Force, Preikestolen, Setesdal Train Ride, Map of Kristiansand, Go karting, Agder Theatre, Pubs, Festivals, Airport taxis, Sorlandet ship, Kilden, Kristiansand for Kids, Supermarkets, Ski jumping, Lighthouses, Waterpark, Music, Music, Plumber, Bar, Carpenter, Hairdresser, Spa, Beauty Therapist, Cleaner, Restaurant, Bicycling, Dentist, Electrician, Mechanic, Singer, Hotel,
Tone Takle, Om Tone Takle, Gratis oppskrifter, Strikkebøker, Strikk bamser med klær,
Some links from our friends sites:
Logo Design Oslo, Catering Hampton, Wet Abraisive Sand Blasting, Catering Sandringham, Catering Beaumaris, Catering Black Rock, Catering Highett, Catering Moorabbin, Catering Mentone, Catering Parkdale, Catering Mordialloc, Catering Bayside, Catering Elsternwick, Catering Murrumbeena, Catering Glenhuntly, Catering Ormond, Catering Armadale, Catering Caulfield, Catering Elwood, Catering Windsor, Catering Prahran, Catering St Kilda Road, Catering Albert Park, Catering Burnley, Catering Camberwell, Catering Canterbury, Catering Balwyn, Catering Surrey Hills, Catering Burwood, Catering Mount Waverley, Catering Glen Waverley, Catering Oakleigh, Catering Mulgrave, Catering Wheelers Hill, Catering Abbotsford, Catering Collingwood, Catering Clifton Hill, Catering Princes Hill, Catering Brunswick, Catering Northcote, Catering Parkville, Catering Toorak, Catering Seaford, Catering Carrum Downs, Catering Langwarrin, Catering Chelsea, Catering Devon Meadows, Catering Keysborough, Catering Dingley, Catering Springvale, Catering Doveton, Catering Noble Park, Catering Hampton Park, Catering Narre Warren, Catering Cranbourne, Catering Pakenham, Catering Beaconsfield, Catering Coburg, Catering Essendon, Catering Heidelberg, Catering Ivanhoe, Catering Pascoe Vale, Catering Reservoir, Catering Bundoora, Catering Greensborough, Catering Thomastown, Catering Cambelfield, Catering Broadmeadows, Catering Dandenong, Catering Frankston, Catering Preston, Catering South Yarr, Catering Malvern, Catering Carlton, Catering Port Melbourne, Catering Brighton, Catering Fitzroy, Catering Hawthorn, Catering St Kilda, Catering Brighton, Catering Melbourne, Cleaning Melbourne Catering Mallorca, Beechfield Trucker Caps, Linklokal, Cleaning Melbourne, Glass tinting Melbourne, Signwriting Bayside, Window Tinting Melbourne